Access all the web apps that you need to work on in your meeting, right from your streams!

With our new Bookmark feature, you can pin every other web app that you're working on and may want to refer to in your meetings to your streams as a Tab, and work on them without having to leave Fellow (for embeddable websites).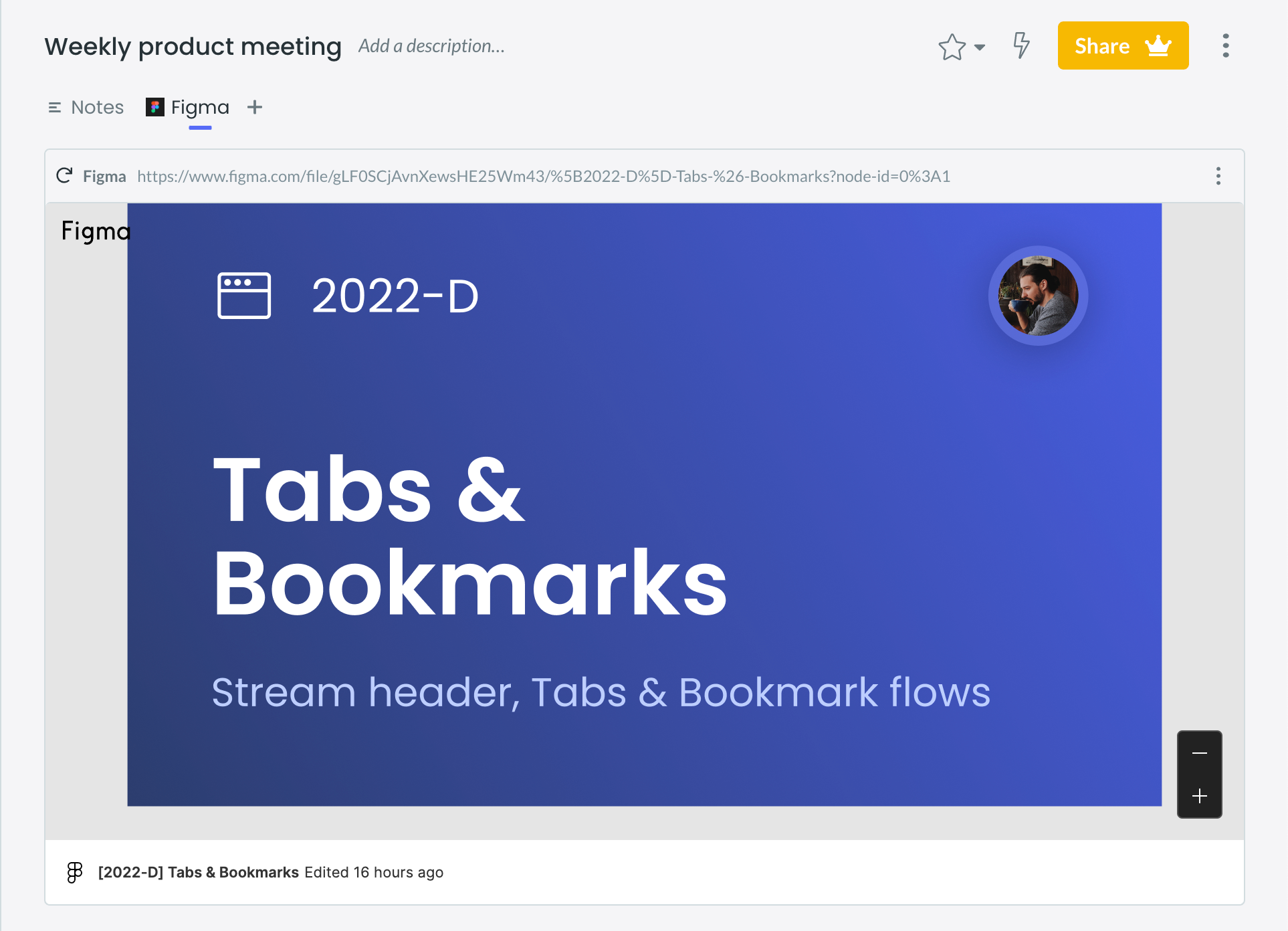 Another cool thing you can do with this feature is the ability to bookmark other Fellow streams as a tab in another stream so that things are better organized and accessed more easily. You could also create private streams and add them to a meeting stream and use it as your own little scratchpad.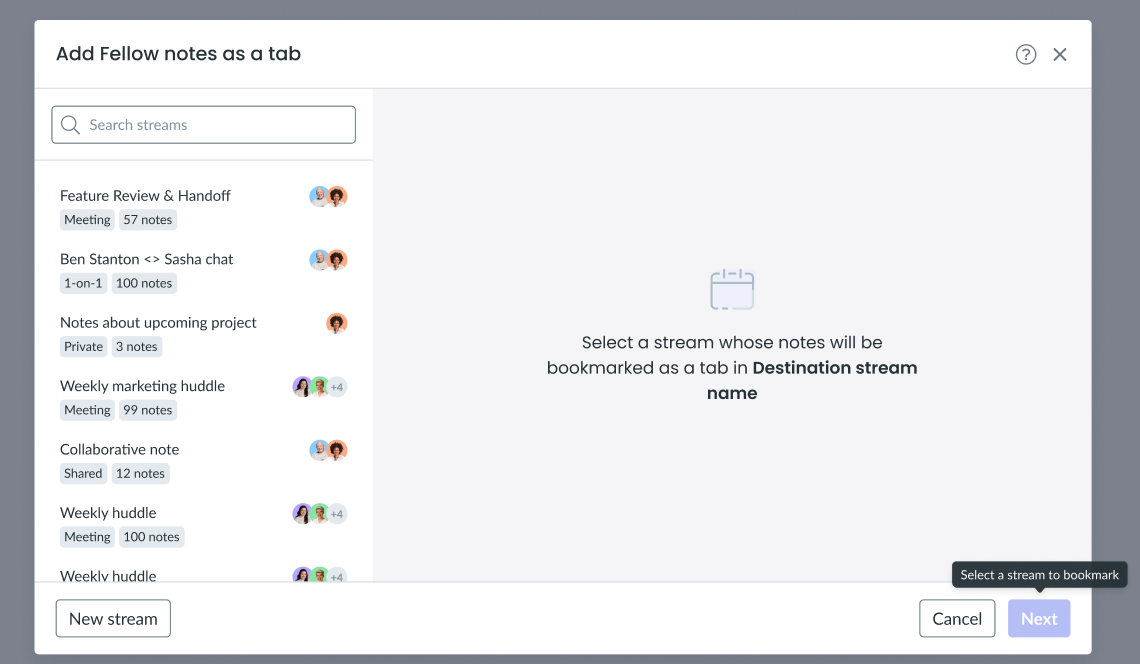 And finally, we've added a new section to Stream Settings to manage and organize all the stream tabs (including Feedback and Objectives).