You can now customize your home panel to keep your go-to streams at your fingertips.
Organize like streams together in a custom group, whether that be by project, client, or another topic of your choosing.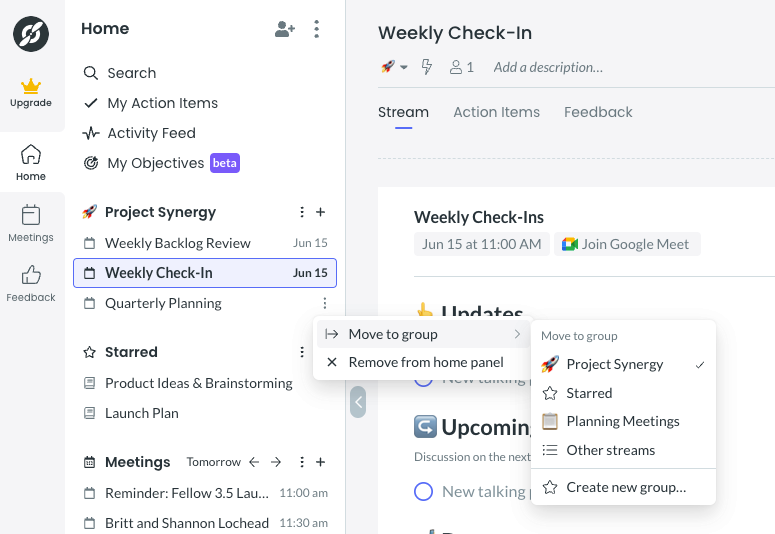 Reorder the groups on your home panel to keep your most important groups and streams accessible.
Easy removal of old Streams
Remove streams that you no longer need quick access to in the home panel. Once removed removed from the home panel you can re-access them from the search.