Exciting stuff coming your way!
We're giving you a powerful tool to gain visibility into the meeting culture of your company. With this tool, you can identify unhealthy calendar management issues, planning problems and collaboration deficiencies, on a company, team and individual level and focus on the improvement areas to to have the most delightful and effective meetings, via introducing data-informed policies and guidelines around meetings and collaborations. The best part is, this tool can also be used to monitor compliance with your guidelines and policies and gauge the improvements happening overtime!
We start with three highlighted metric for your company, answering three fundamental questions: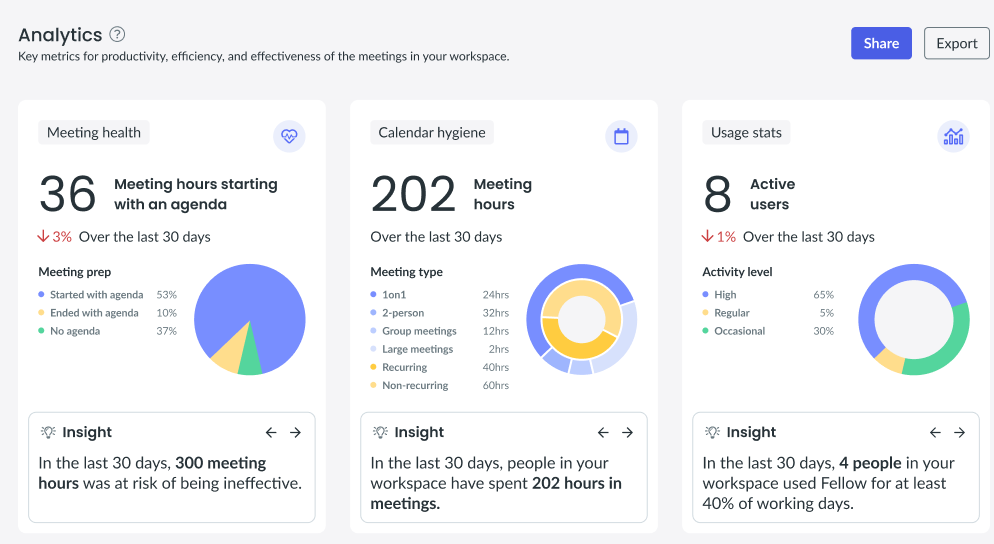 And then we deliver our more detailed insights and reports under three new themes:
Meeting health:
how you're collaborating in meetings

Calendar hygiene:
what's going on in your calendars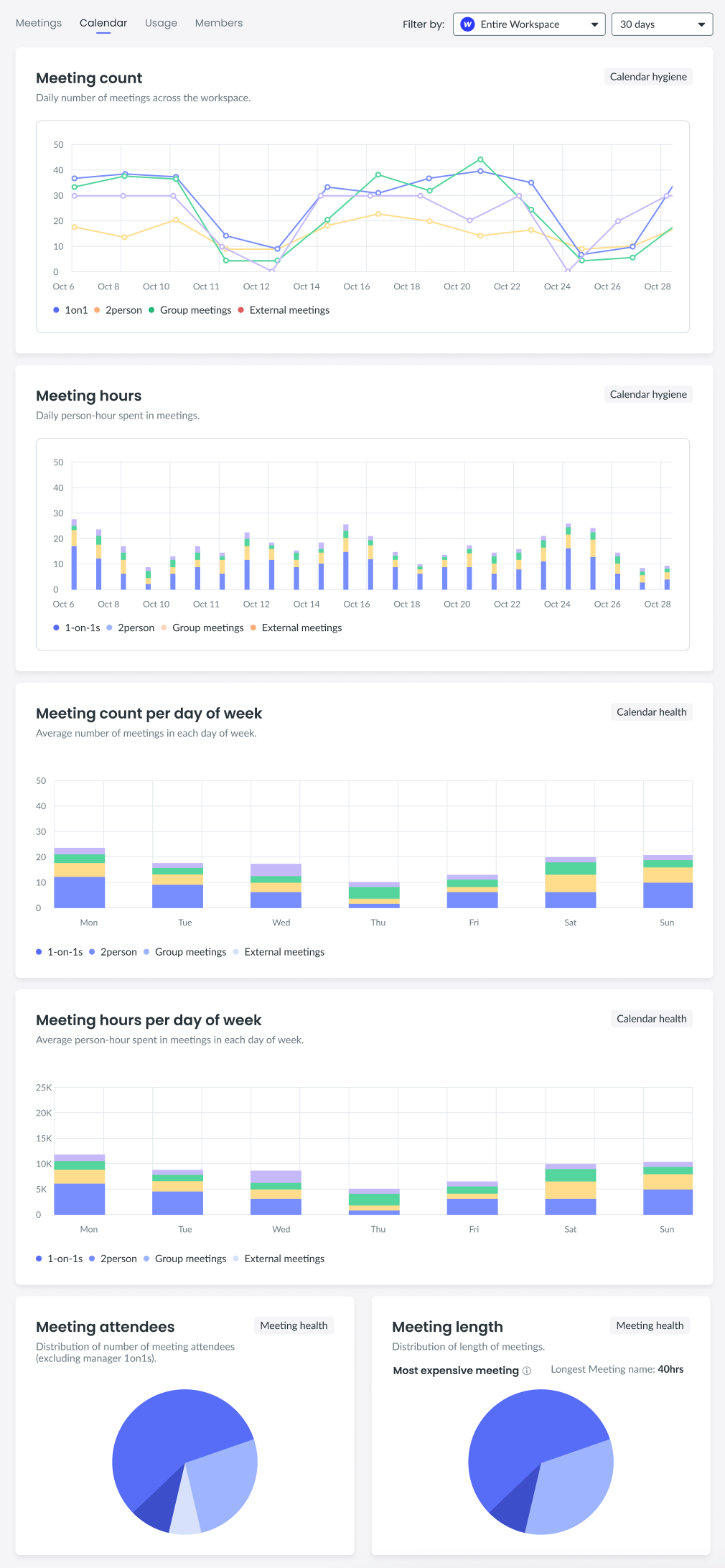 Usage stats:
how your company is using Fellow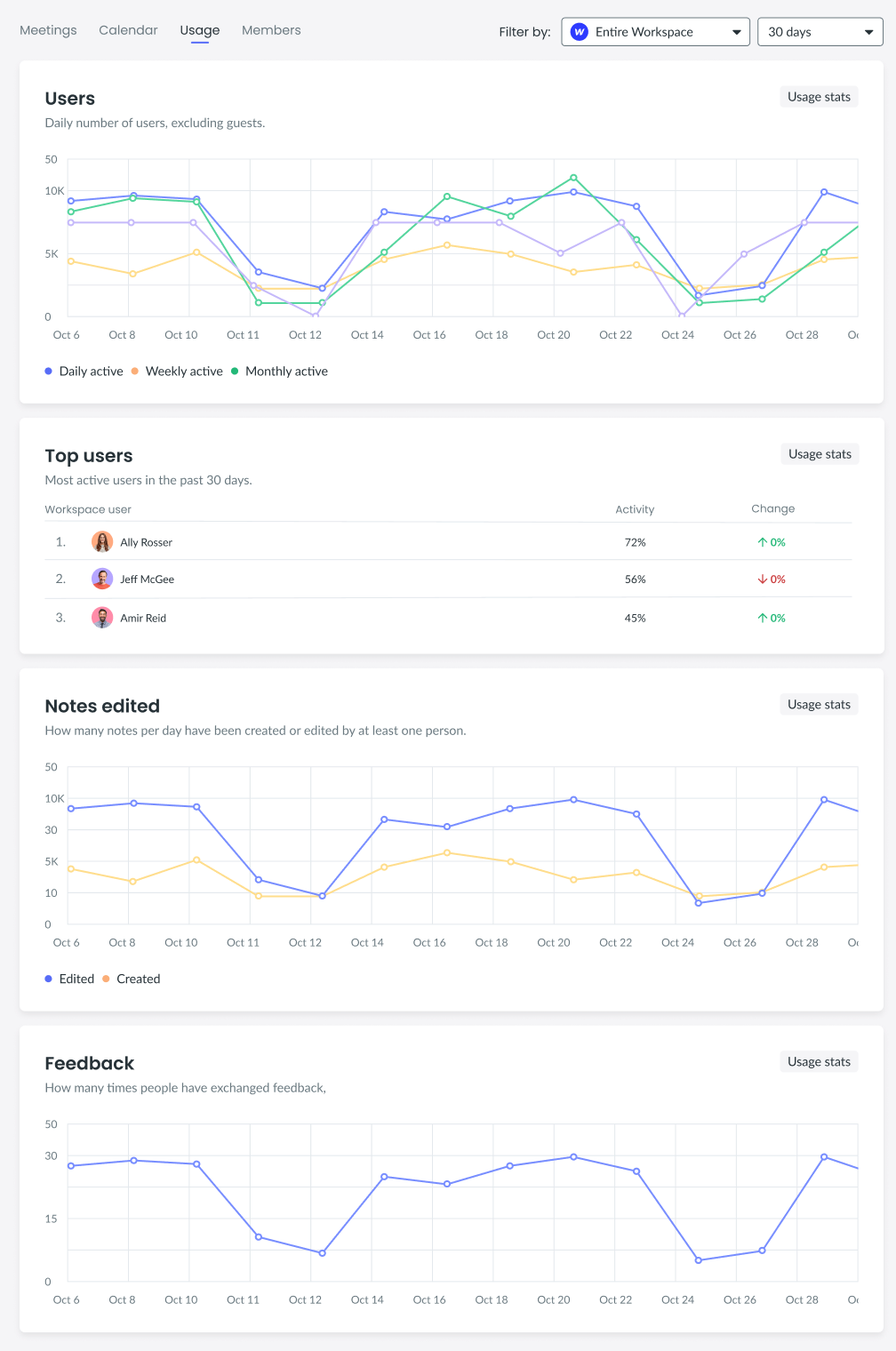 This feature is fully available to customers on our Business and Enterprise plans, while our Free and Pro users can enjoy a lite version of it.